CELEBRATING 100 YEARS IN BEAUTIFUL DOWNTOWN GREENVILLE!

DOWNTOWN GREENVILLE, SC 29601
Welcome
to the Circa 1917 Prevost Apartments Home Page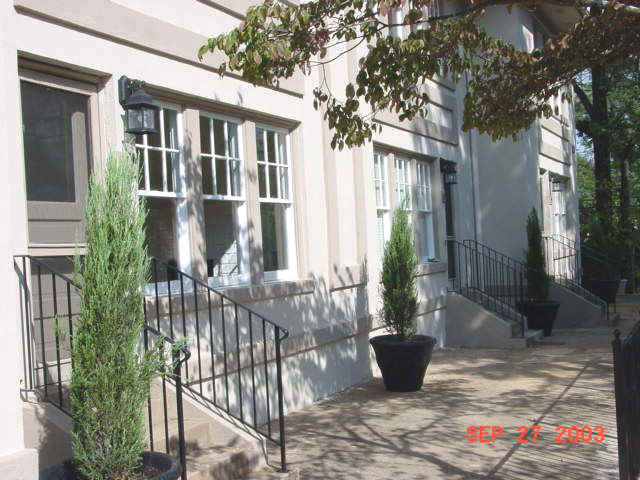 Downtown Greenville, SC 29601 in the Pettigru Historic District is THE place to be! Here is our story:
It required more than 15 months of gently renovating, rewiring, steam cleaning, glazing, sanding, painting, remodeling, updating, rebuilding to restore the historic elegance that once was the Prevost Apartments. Working with the South Carolina Department of History and Archives, we have transformed these lovely, historically significant, circa 1917 buildings into a charming, secure, comfortable presence in the beautiful, Pettigru Historic District -- possibly the most desirable location in downtown Greenville. Many attorney and professional offices in this area. Our three buildings are certified by the National Park Service and listed in the National Register of Historic Places. Each building has a beautiful plaque.


LOCATION, LOCATION, LOCATION...
And, what a great location! We are walking distance [3-6 blocks] from: Publix grocery store & shopping center on E. McBee Ave, Cleveland Park, Bi Lo Center, Peace Center and Main Street.
In warm weather, on Thursdays and Fridays at 6:00 PM, Greenville's Main Street is closed to traffic and downtown becomes a big party! It is great fun to walk only 6 blocks to Main Street, eat dinner with friends and enjoy the jazz bands.
Our apartments are currently leased with all friendly, helpful tenants. They can help you learn your way around Greenville. We have even leased a number of apts sight unseen and the tenants are very happy.






We currently have a 2BR Townhouse with Sunroom available as well as a 1BR apartment available now. All of our apartments have off street parking.
NO SMOKING; NO DOGS; 1 YR LEASE
For Rental application click HERE
To see any vacant apartments, please contact our Rental Manager at
864 271 1950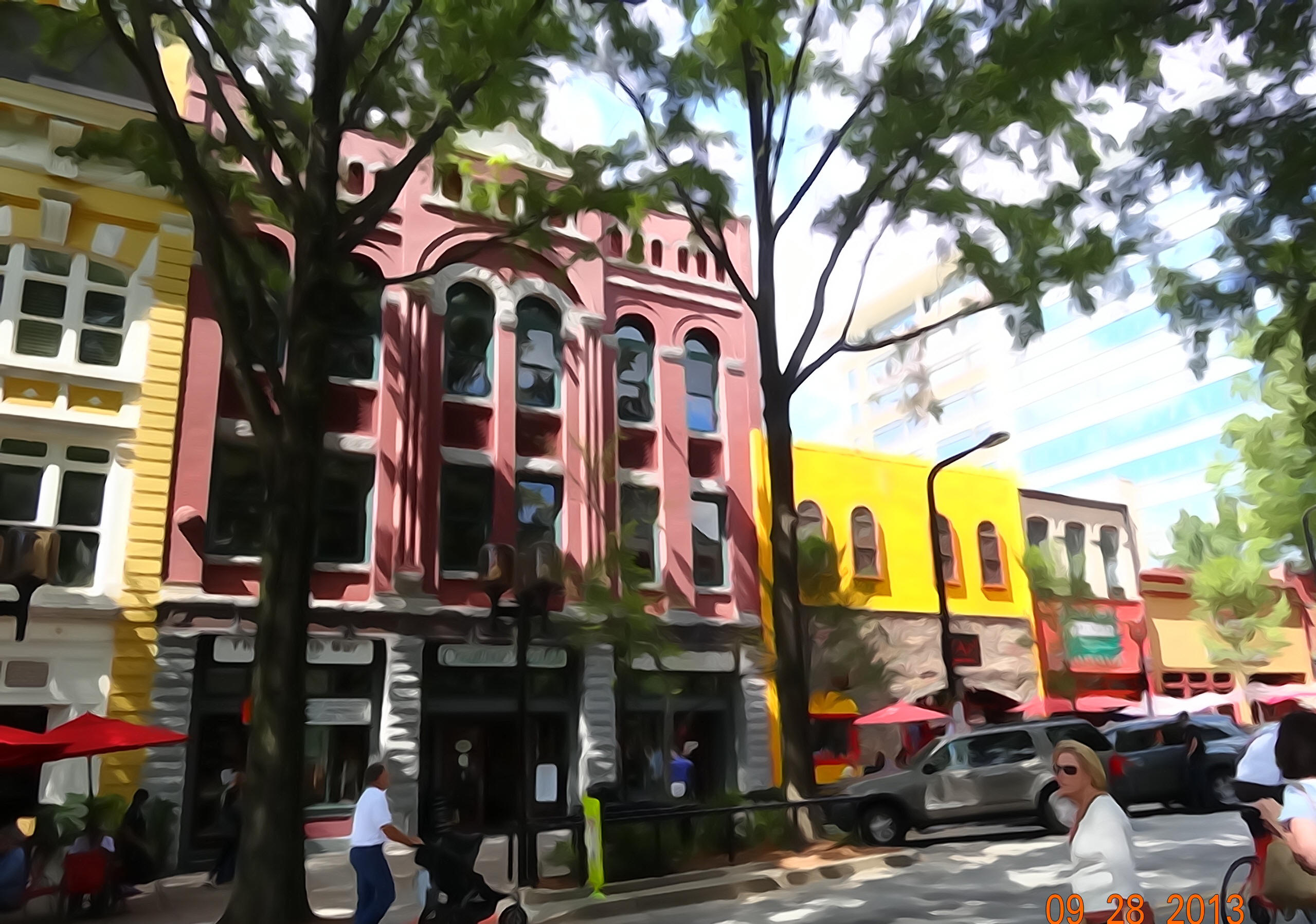 Downtown Greenville is FUN!
http://www.greenvillesc.gov/Culture/ShopDine.aspx
Here is where the apartments are located in downtown Greenville:

Our beautiful new Publix Grocery Store and


shopping center only 3 blocks away!
A closer view of location:



or here is another map


Located just across the street from the Poinsett Club and within walking distance to downtown, the Bi-Lo Center, the Peace Center, Cleveland Park Zoo and many other wonderful locations in downtown Greenville. The Pettigru Historic District is a delightful area for walking and bicycle riding.
Prevost Apartments are located 14 minutes from Furman University and 16 minutes from the BMW Plant.
Visit our HISTORY Page to read the interesting information about the history of the Apartments. In 1949, the Apartments were placed in a Trust by Gerda Luyties Prevost. Unfortunately, after her death they were allowed to deteriorate. However, the Trust ended in September 2002, and the Prevost Apartments became the property of the Prevosts' only grand daughter, Elena Prevost Lamberson, who lives with her family on Johns Island, near Charleston, SC. Elena and Gary Lamberson proceeded with a massive historical renovation project with the help of many talented individuals.

Gary & Elena Prevost Lamberson renovated the Apartments in 2003

Elena (age 3) & Marshall (age 2) Prevost at the Prevost Apartments 1948


Elena gives Marshall a ride in her doll baby carriage in front of 714 E. Washington St apartments.

Contact Information
If you are interested in becoming a tenant in one of these lovely units, please contact us and we will arrange a tour for you. CALL OUR RENTAL MANAGER:

864 271 1950
E MAIL: The Real Estate Center recinc@earthlink.net
LOCATION OF APARTMENTS

Corner E. McBee Ave and E. Washington St, Greenville, SC 29601

FOR INFORMATION ABOUT GREENVILLE CLICK HERE